2009 has been an awesome year for young adult books. I have had the pleasure of this being my first year book blogging as well. I have poured over my list of books I have read this year (around 200 in all), and my top ten quickly became a top twenty. Since all my favorites can't be mentioned I had to stop the buck somewhere and leave some off.
In no certain order: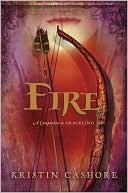 Cashore had a hit with me in this novel. A prequel to Graceling which I did like but not really love, Fire follows a girl through finding safety and love while dealing with her past. A father who was literally a monster and what that meant to the way she wanted to live her life. It also explains how the Graced King in Graceling came to be what he was.
I can relate so much to Ethan, oh so much. Growing up in a small town in the very southern tip of Virginia. Ethan's town of Gatlin sounds like a big city. We had one stop light, civil war reinactments, and the sign coming into the town even says "Welcome to Saltville the salt capitol of the confedercy". Oh the ways I can relate to a teenager who loves to read growing up in a confederate town. However Gatlin has something Saltville never could, beautiful creatures known as casters. Lena doesn't know anything about herself but is coming to the realization that her sweet sixteen is (I can't resist, gonna throw some southern at ya) gonna be a doozy of a birthday. Will she strive for what is right or take her fate with the dark?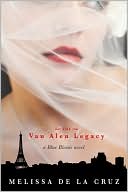 First things first, I cannot gush enough about the cover of this book, it still leaves you with some room to imagine the character. While all the time drawing you to those perfect lips. Also I have to say, my husband being Dutch and 'van' being in my name there is a problem with this book. Any Dutch name with van in it the van will always be lowercase. It is a prelude to the last name, and unimportant part of it. Mine is van Hylckama Vlieg, and the van in van Alen should also be lower cased. Now that I have had my mini rant about proper Dutch form. Hello! The fourth installment of the Blue Bloods books by de la Cruz are amazing. I could not put this book down. I stayed up a whole night, I had to know what was going to happen next. If you didn't read this in 09 or you haven't picked up the series I suggest you do, vampires with a HUGE twist. Heaven Hell, Fallen Angels and Lucifer, blue and silver blood. Amazing.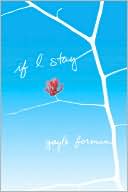 Gayle Forman has a masterpiece in this one. Not the same old teenage angst novel here. The main character was completely stable in her mental state, and loved her parents and thought they were awesome. Normalcy to the max and I ate that up like strawberries and cream. It was so refreshing to have a story which turned to be pseudo heartbreaking, while also showing a strong sense of family. If I stay is not to be missed.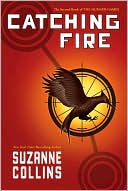 On this one I should probably just say "SQUEEE" and move on. I mean we have all surely read and loved the latest Suzanne Collins? Nod your head if you are with me? Catching Fire is just as if not even more amazing than it's predecessor The Hunger Games. I didn't want to read either of these books, I told myself they are too wildly popular you will never like them, it will just be a dissapointment and you will have to tell all your tweeps (that's the language of cool for twitter friends) that you didn't like it and everyone would be like 0_o at you. However I read The Hunger Games mostly do to Michelle over at GalleySmith.com and loved it. I was crying about having to wait a month for Catching Fire when Trish from Hey Lady let me borrow her awesomely pristine ARC. Please if you haven't read it and you read nothing else from this list let it be Catching Fire.
The end to one of the most lovely series ever written. Clare wrote a trilogy so haunting, and so real it was like you could feel yourself developing battle wounds. The characters were likable and well thought out and although I would have loved for it never to end the way she sewed up even the smallest of plot made me dance for joy. If there is one thing I cannot stand its the end of a series with gaping holes that will go unanswered for eternity. Keep an eye out for a new trilogy from Clare set in Victorian England.
If you read this blog on a regular basis you will know that LJ Smith is a staple here. From The Vampire Diaries, Secret Circle, Dark Visions, and Nightworld. This series is my definitive favorite. LJ has so many fun creatures running around these books with the main focus of course being vampires. The apocalypse is nigh and there are only a few wild powers around to right the wrongs of the Nightworld residents. Sabotage is the name of the game and with the next installment we will know who wins!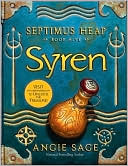 I guess this is more middle grade but I just cannot get enough of Septimus Heap and his little band of misfits! This spot was a toss up between Percy Jackson and the Olympians and this, but not every one of the books I have read can make this list. Septimus always has a good sense of right and wrong and a lot of empathy for those less fortunate. The stories read fast and have a good pace. I usually cannot wait to finish the book once I am started. The books feature adorable little illustrations and maps of the lands Septimus and friends will visit.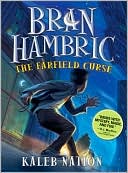 Another Middle Grade book, again about a wizard but Bran Hambric is much more than wizardry. Bran lives in a town where magic is feared to the point of hatred and finding out he is a mage himself and how to deal with that are the focus of the books. Can Bran race against time and find out about his real parents and right the wrongs they unleashed into the world, or will Bran himself create more evil and not worry about the cost to his soul? A really great read. To the point, quick, and with little plot twists all through out the novel.
Dreaming Anastasia by Joy Preble was quite the little delight. A teen historical fiction focusing on the last Tsar family of Russia it was full of historical content as well as folk tales and stories from the region. Told chapter by chapter by a teen-aged boy and girl protagonists Dreaming Anastasia deals with love, magic, fate, and death in a neat little package. If you like YA fiction and you like it historical and missed this one than I suggest you running out and getting a copy to read over the holiday break.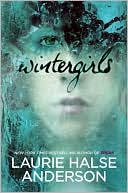 I admit I am a little late to the game with Laurie Halse Anderson. I found her this year, with this exact book that I won from Get Glue. I have since back read her entire catalog and I cannot say enough wonderful things about this author and the issues for teens that she tackles. Constantly battling her books from being banned in libraries through out the nation. Anderson is a beam of light that sheds truth one book at a time and deserves an award for helping our children learn more about the world and themselves, rather than the fear mongering and banning she faces almost daily. The disturbingly delicious plot of Wintergirls follows two teen girls on their quest to be a true winter girl. The girl who is so skinny she is almost dead but not quite. Hovering in the borderlands. This book also gets the best book trailer of the year award from me. A powerful read.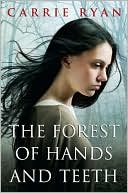 I have this thing about zombies. I dislike them horribly. I do not like zombie movies. I thought I would not like zombie books. Watching everyone's tweets did however make me pick up this book. I am so glad that I did. I was late in reading it and late reviewing it but it really is a must read of 2009. Don't get me wrong, this book has major disadvantages. Their are plot holes the size of an ocean in this book but I think the next book will take care of those. If you can get over that fact the story in its own right is amazing. Growing up in a post zombie apocalyptic setting Mary really has only known one life. You do not marry for love, you marry to procreate. In kind of a communist setting, everything is given and taken away by the sisters, a fanatic religious group that keeps the town in order. No one knows what lies beyond the fence until 'the fast one' shows up and ruins the only life that Mary knows. She dreams of seeing the ocean but does the ocean really exist anymore?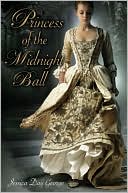 There is one thing you may (or may not) know about me and that is I love The Grimm Brothers. So a retelling of one of their classics already has a negative vibe from me. George floored me with her telling of The Twelve Dancing Princesses. She took the greatest things from the original tale and elaborated and sewed in so many beautiful and heartbreaking plots that the reader ends up in tears. The author took my negativity and turned me into an absolute fan of her retelling and made me wonder why the Grimm Brothers didn't add so much of the creativity into their story. A fantastic read.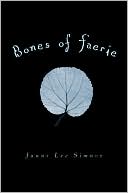 One of my favorite covers of the year. I love when the author and publishing company leave absolutely everything to my imagination. I really do not need you to slap faces and towns on the cover for me. Reading is my creative escapism, learn a lesson from this cover and let me be the pilot of what I envision from your words! Another post apocalyptic novel. This time however magic and faeries have ruined our planet. Again a small town who is scared of magic, and any children born with magic in their veins are immediately killed when the parents are certain. Magic is left everywhere in this world. In the bushes and grass, constantly afraid of being bled to death by an apple tree is really no way to live. The character however manages to find her way in this overly religious and over zealous community and I love her spunk and style.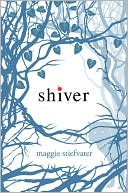 Another great understatement of a cover. Oh how I loved this book. It took me through so many deep and dark twists and turns I didn't know which way was up anymore. The love story was phenomenal and how the characters met and what they didn't know about each other said it all. The end of the book had me a complete mess on the couch in tears wish a plague of locusts on the author when she bumps it around and has me singing her praises all over the living room. A wonderful quick paced read.
So there we have it my top 15 posts. My top adult read of this year goes to Follow Me by Joanna Scott. Some of the runner ups that got left off mostly for plot holes or just because they didn't move me the way these did are Blood Promise, Warrior Princess to mention a couple. I hope you made it through this meandering post and that you read and liked some of the same. If you have a top books of 2009 post please link me to it on twitter or here in the comments I am curious to see the favorite reads of all of you. If you do not have a blog just write in the comments your favorite books of this year.
Let me start off by saying normally I wouldn't bother reading a rewrite of a fairy tale. I like originality and most of the time you do not find that in a revised story. I did however find "Princess of the Midnight Ball" to be interesting enough to try. Jessica Day George is an author that was completely off my radar until this book came to my attention, and I am apt to research and read more of her novels after having read her rewrite of "The Twelve Dancing Princesses", originally a Brothers Grimm fairy tale in German. You can read the Grimm Brothers version of the story here. As most Grimm stories its a small short story with a dark ending. In Grimm's version, the princesses were naughty girls going off to dance with princes underground each night until their shoes were worn out completely. The King of the realm put out a notice that anyone who can solve the mystery picks his bride and is the King of the realm after his death. An old soldier is coming home from war when stopped by an old woman, he tells her he fancies being king, and she tells him how. He ultimately wins the crown and the hand of the eldest daughter.
In George's story, the princesses were forced to dance each night because of a deal their mother made with the "King Under Stone". They don't want to fool anyone and instead of drugging them to sleep like in the original story, An enchantment falls over all in the princesses rooms, to sleep until they are safe in bed again.
Another thing the author changed was the princesses all had names of flowers that their mother had given them. Flowers that had grown in her country, and flowers that could be found in the garden the King made for his Queen.
The old soldier turns into a handsome young soldier and passes an old woman on his way to town who tells him how to win, but not what he is up against. He is trying to find his family in the town, and his uncle happens to be the King's gardener, he takes the boy to the castle to work on the garden. There he meets Rose the oldest daughter.
He quickly figures out all is not right with the princesses. The stories of shoes being ruined each night. Of course Rose can tell him nothing, part of the enchantment. An old gardener helps him along his way with herbs and ideas.
Eventually every prince in the realm has tried to figure out the secret and went home and was found dead within a week. The princesses were under suspicion of witch craft and the church comes down hard on the King and his daughters. The young solder turns gardner then asks the King if he may have a go at finding out what the princesses are doing and is granted his wish. The old gardner gave him some herbs to ward off evil and enchantment and he is able to follow the princesses.
George kept the part of silver trees in the underworld from the original story but told how they came to be there, a tidbit I won't share with you. Of course it's a fairy tale so everything in the end is okay, but there are some really dark twists and turns along the way.
To me this is a truly amazing retelling of one of my favorite childhood stories. The Brothers Grimm were favorites of mine as I always had a lust for the dark side of stories. I love the way George's story is fleshed out and makes all the minute details of the original come to life. I really felt I was stuck dancing my nights away reading this book. I strongly suggest picking it up if you like a dark fairy tale.